We are sad to report that our president and founder member John Crockford passed away on Tuesday 23rd April 2019. Despite a long illness John hardly ever missed rehe

arsals or concerts and remained a dedicated member of the choir.
The picture below shows John (on the right) and our chairman Michael Usherwood at our annual Christmas get together in January.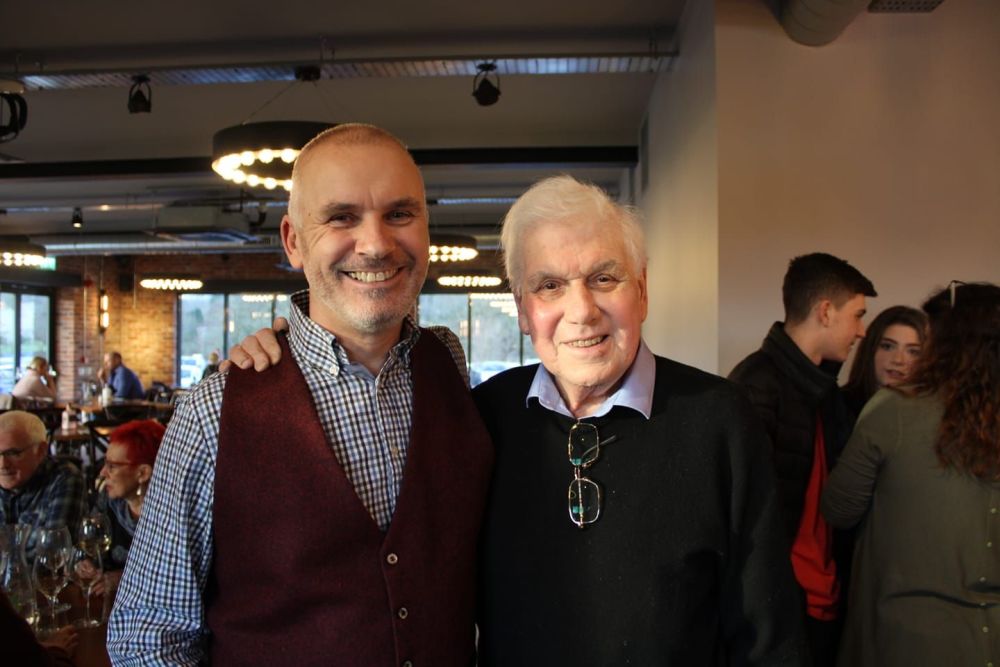 He will be sadly missed by everyone associated with the choir.
COME ALONG AND GIVE IT A TRY
***************************************************************************************************************
to the web site of
BelCanto
(literally meaning 'Beautiful Singing')

We are a Male Voice Chorus
based in the lovely Amber Valley - The Heart of Derbyshire in the UK
which aims to introduce you to a new génre of male voice singing

BelCanto intends to make male voice singing an interesting, enjoyable and stimulating experience for those new to group singing and a new challenge to those already familiar with male voice singing
Our small group first came together on 6 October 2009, under the Musical Direction of Andrew White and Accompanist S

î
an Mosley
We are producing some beautiful sounds and enjoying the camaraderie which singing together brings
We rehearse each Tuesday evening
7.45pm to 9.45pm
in Belper Baptist Church, Bridge Street, Belper
[on the Derby to Ambergate (A6) Road]

Why not come and listen to us,
or you can join in and give it a go ?